Building a sustainable future for de Vleugels
Strategy Development based on the Common Good Matrix –

Watch the movie
De Vleugels is a care facility and expertise centre for the disabled, located in West-Flanders, Belgium.
Since human values and dialogue have been part of the culture of the organisation, General Director Bruno Vanbeselaere asked Earthways to facilitate a multi-stakeholder participation forum to make its strategic plan for the coming 5 years. EarthWays designed and facilitated this 3 day strategic exercise based on the Common Good Matrix. This holistic sustainability model looks at ethical principles from the perspective of all stakeholders. Applying this model made it possible to anchor human values and ecological sustainability in the strategy for the future of the organization.
A group of "pioneers" from de Vleugels were trained in the 20 'tiles' of the Common Good Matrix. They became the table-facilitators of a World Café during which 100 participants brainstormed about themes like well-being at work, community involvement, conscious use of energy and water, …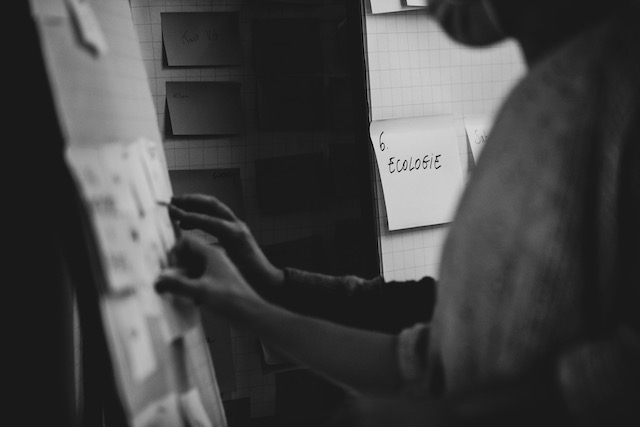 The participants also visualized the future identity of De Vleugels based on a 12 archetypes model for branding.
During this Participation Forum people in and around de Vleugels focused on a common future and connected on a heart level. Priorities that were set were further explored, elaborated and made concrete during further strategic workshops on day 2 and 3. Not only the strategic foundation for the coming 5 years was laid out, also the process and way how to get there. Several working groups were set up to elaborate a detailed business plan for each of the strategic pillars for the future.
The result is common ground for a co-created strategic plan for De Vleugels and a process to get there. But most importantly, people in and around de Vleugels, all stakeholders, have been able to feel their connection and re-assert their enthusiasm to build a sustainable and values-driven organization together.
In order to continue to guarantee a future of hight quality and warm care for the disabled.
Check the pictures on Youtube made by Suzan Debuysere of de Vleugels
For more info on this project, please
mailto:chrishoeree@earthways.eu